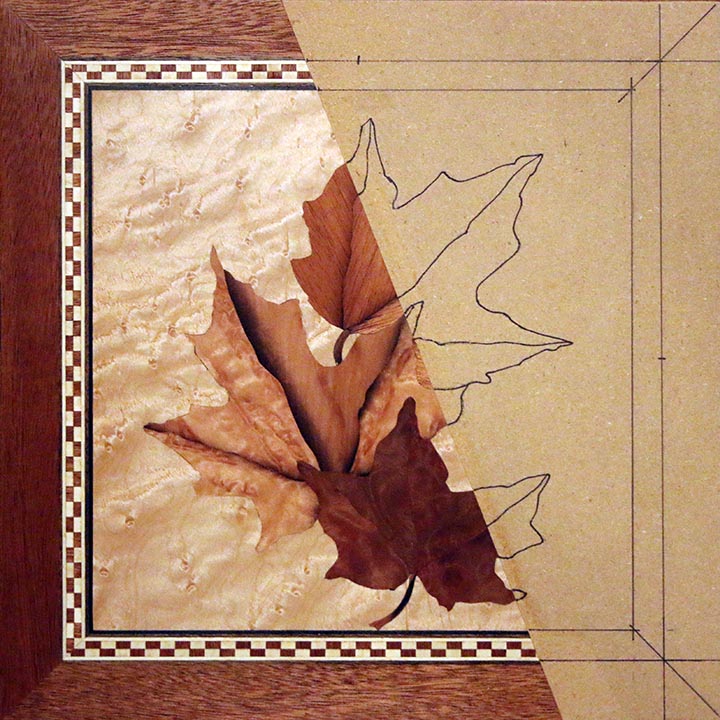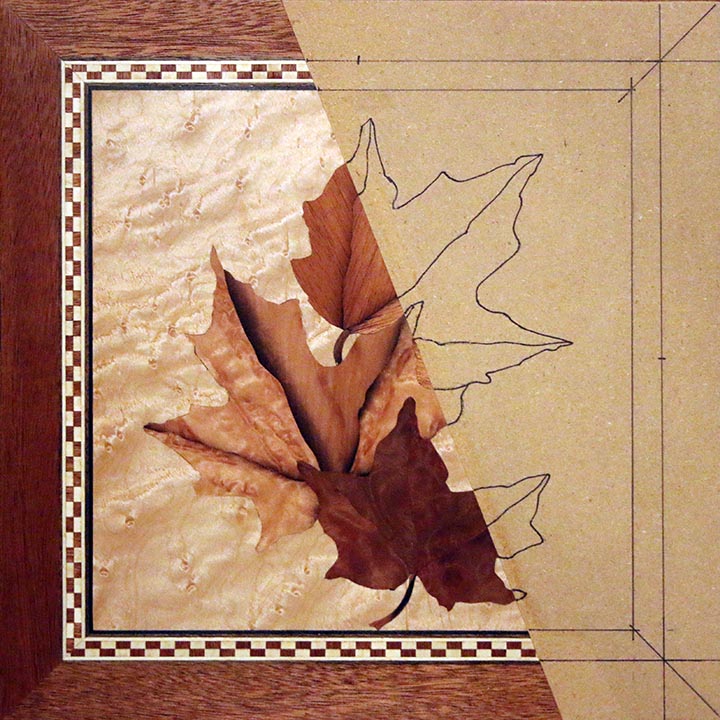 Marquetry is the art and craft of applying pieces of veneer to a structure to form decorative patterns, designs or pictures. The technique may be applied to cabinet furniture, to decorative small objects with smooth surfaces or to freestanding pictorial panels appreciated in their own right. The pattern or image is first designed and then the veneers are selected from a pallet of available wood veneers based on their grain and natural color. Sometimes the veneer maybe dyed, although often natural colours are preferred. Following the pattern veneers are cut with a knife or fret saw to the desired shape. The pieces are then fitted together like a jig-saw and glued to the substrate. After the cabinet, object or picture is completed it is finished with a polish like oil, varnish or wax.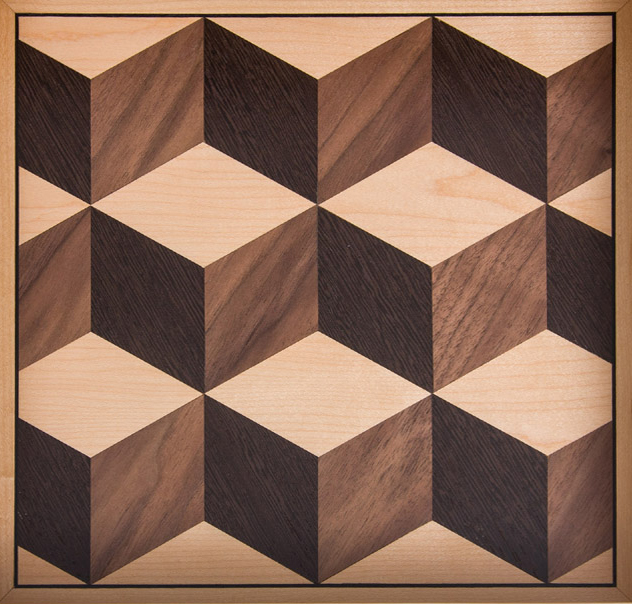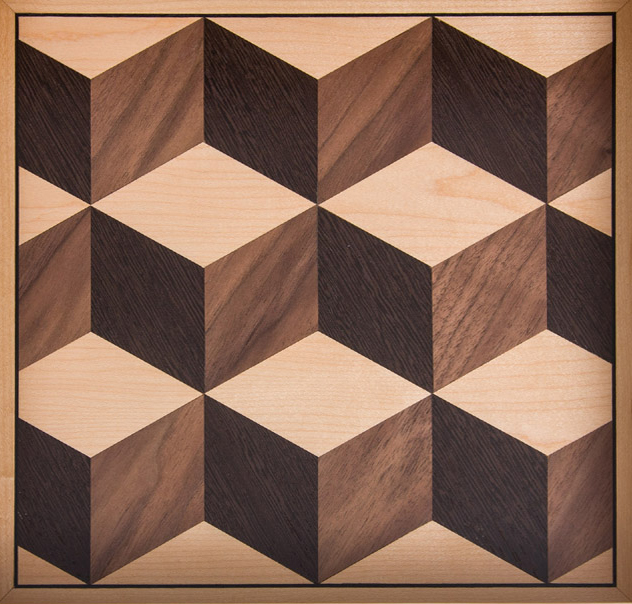 Parquetry is a geometric mosaic of wood pieces often used for decorative effect in flooring, where solid wood is used. Parquetry patterns use geometric shapes including squares, rectangles, and angular shapes. Circles, ellipse and other curved shapes may also be included. One of the most popular parquetry patterns used in marquetry work is the Louis cubes. Parquetry is also seen used in game boards, like chess and banding to surround.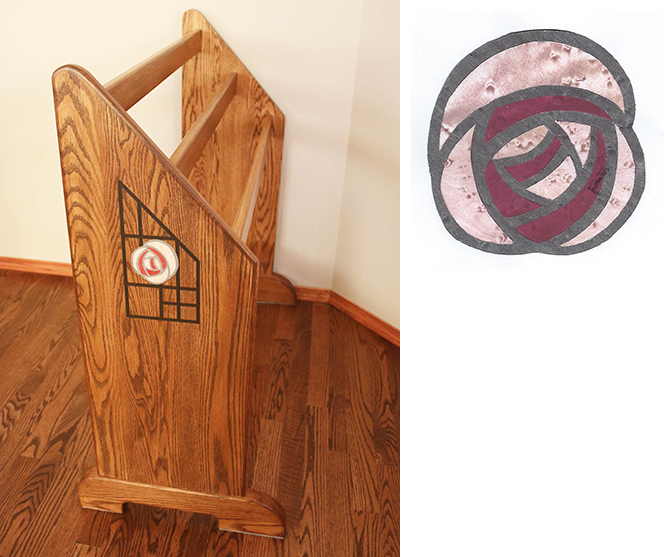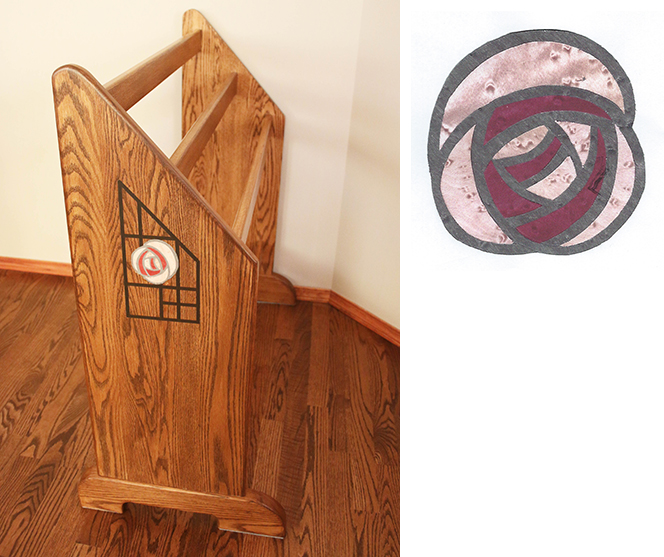 Inlay covers a range of techniques in sculpture and the decorative arts for inserting pieces of contrasting, often coloured materials into depressions in a base object to form ornament or pictures that normally finished flush. This marquetry motif of a rose was inlaid into the sides of a quilt rack.
.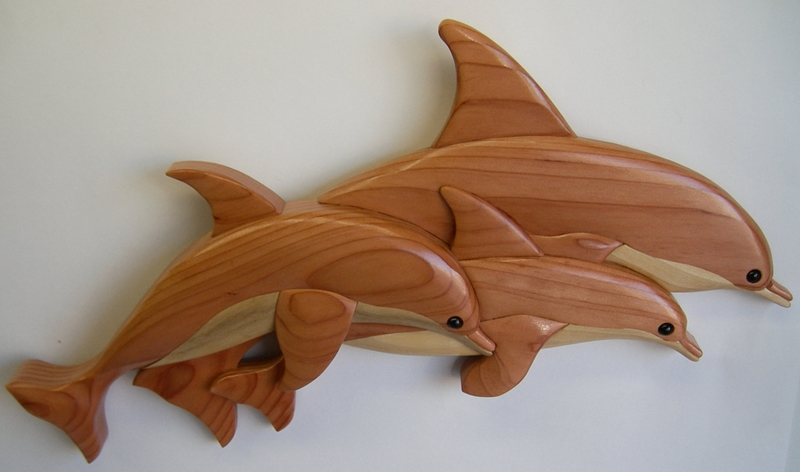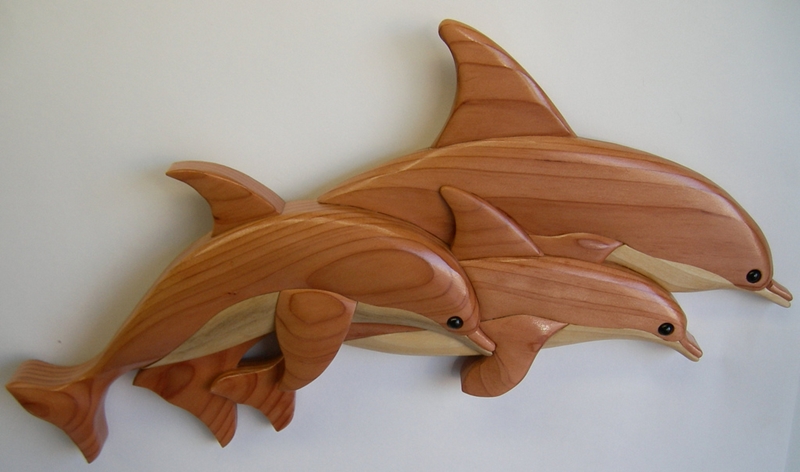 Intarsia is a woodworking craft that uses different shapes, sizes, and species of wood fitted together to create a 3D object. Intarsia is created by selecting different types of wood, using their natural grain pattern and color to create different patterns or images. Each piece of wood is then cut, shaped, and finished. When the pieces are finished, they are fitted together like a jig-saw puzzle and glued to a wooden backer-board, cut to the outline of the pattern to create the desired three-dimensional effect.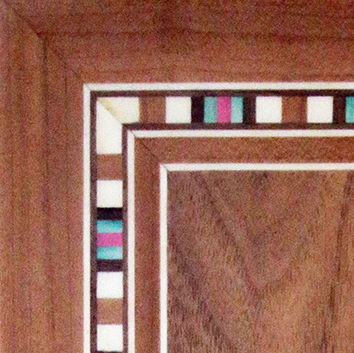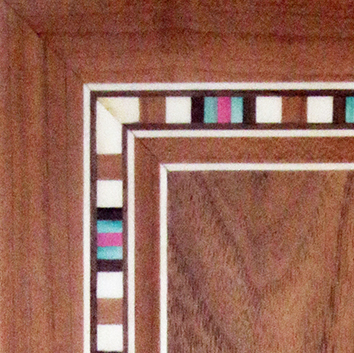 Stringers, bandings and borders Marquetry includes the use of stringers, bandings and boarders to enhance the finished product. The border around this picture is made from a number of stringers (white and black veneers) and a banding form with multiple colored veneers. The boarder has a mitered corner, other forms of corners are also used.